0
June 24, 2013 by itsgosi
It's the start of summer, so let's talk about beaches!
I grew up going to my grandparents' beach house at the beautiful Alabama coast. I know there are many different beach destinations, but I've gotta say, the Alabama coast is one of my favorites…Gulf Shores, Orange Beach, Ono Island, take your pick!
Beach vacations are the perfect time to relax…here are a few suggestions for your trip:
Spend quality time at the beach
This feels like the "duh" suggestion, but I just want to make sure to cover all my bases. You're at the beach, so you're entitled to be a beach bum for a few days. Grab your folding chair, set up your umbrella, and enjoy your vacation! Make sure to wear plenty of sunscreen, and turn off the dang cell phone…you're at the beach!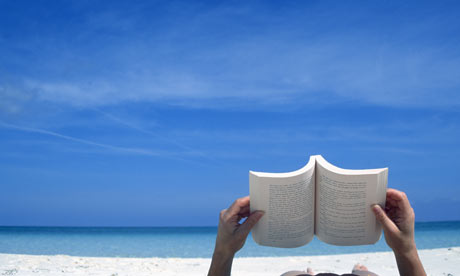 A book is one of your best accessories to the beach. A few websites have posted their top summer reads: Huffington Post's Best Books Summer 2013, Amazon's Good Beach Reads List, and Good Reads Best Beach Reads 2013.  Personally, I love reading books by Peter Mayle while I'm at the beach, but right now, I'm reading Khaled Hosseini's latest book, And the Mountains Echoed.
Every year at Gulf Shores, our family would play miniature Golf at Pirate's Island Adventure Golf. It's a lot of fun and affordable.
There are tons of options for boat rides in the Gulf Shores area. Check out GulfShores.com for a full list of options for boat rides, dolphin cruises, and fishing outings.
Enjoy the beach!!
(Featured Image: Personal photo of Orange Beach, AL)
Category Go See | Tags: Alabama, beach, Gulf Shores, see, USA
---